Estate planning should not be something discussed at the last minute. It is an important matter that requires careful thinking and preparation. When a loved one passes away, family and friends are sometimes left to handle more than just their grief. Preparing ahead of time and hiring a lawyer experienced in estate planning & probate law can save you and your loved ones time, money and stress.
What Is Estate Planning?
Many believe estate planning is merely the drafting of a last will and testament. While drafting your will is certainly important, estate planning involves much more. It is how you responsibly plan what happens to your assets and estate in the event of your death or incapacitation. This thorough planning ensures that all your assets are transferred to selected people or entities as smoothly as possible. Along with implementing your plan, you must make sure that your estate trustee (or "executor" as they are also called) knows about it and understands your wishes.
What Is Included in an Estate?
The term "estate" is commonly associated with a piece of land or a house. That's correct, but it is only half of what estate means in these circumstances. A person's estate can include:
Any other asset they own or control
How to Choose an Estate Trustee
Selecting who to appoint in the role of estate trustee should not be a rushed decision. It is a big responsibility to entrust someone, so take the time to think it over. Ask yourself questions like:
Who do you trust the most?
Can that person handle the responsibility?
Will they be able to carry out your wishes even if they disagree with them?
Consider the circumstances
When contemplating possible estate trustees, there are a few essential points to take into account, such as:

Family dynamics
Emotions can run high after the loss of a loved one. When family drama is added to the situation, it can turn into a nightmare. For example, if the estate trustee you choose had a falling out with another family member, it can cause tension and potential mistrust at an already difficult time.

While it wouldn't be the intention when you made your selection, it is an important element to consider throughout the process. Remember that times of grief are not always the best moments to mend a broken relationship. Try not to make a decision that relies on reconciliation between two parties. If you're uncertain whether you should make a different choice because of your family dynamics, your estate planning & probate lawyer can provide the direction you need.

Age
Another crucial consideration is choosing someone who will be the right age when it is time to administer your estate. It is best to choose an individual who will be neither too young nor too old. On the one hand, if the individual is too young, they might be unable to approach the situation with the seriousness it requires, or they may find the pressure and responsibility too heavy a burden. On the other hand, someone who is elderly when you choose them may pass away before you, requiring you to update your paperwork and start over.

One option is to name a primary estate trustee as well as a secondary younger one. That way, you've covered all of your bases.
These are just a few considerations to keep in mind as you get your paperwork in order. If you are overwhelmed, confused, or simply wish to learn more, contact GS Brar Law.
Areas of practice
Real Estate Law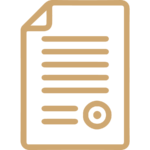 Wills & Estates Law
Personal Injury Law
Business
Law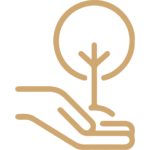 Charity
Law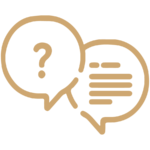 Defamation Law
Schedule a Free Consultation
We are here to help! Let us know how we can lend a hand and we will be in touch within 3 business hours.
Phone & Fax
P: 1-905-291-3297
F: 1-905-291-3214
Address
Unit 103 – 9280 Goreway Drive, Brampton, ON, L6P 4N1
Hours
Monday – Friday
9AM to 6PM